Welcome to our site SOUTHERN RAILWAY PROMOTEE OFFICERS' ASSOCIATION (SRPOA)


Southern Railway Promotee Officers' Association is affiliaed unit of the INDIAN RAILWAYS PROMOTEE OFFICERS' FEDERATION (Recognised by Ministry of Railways). The aim of the federation is to safeguard interests of promotee officers and provide better career opportunities and working conditions. It works for development and promoting overall efficiency in the working of Railways in the best interest of common people, the nation and the Railway Men.

SRPOA has launched this site to keep its member informed about the, latest activities and share views on topics of importance both at Zonal level and at Federation level. All the members are requested to kindly contribute to make the site useful and meaningful.
OUR MAIN DEMANDS
Grade Pay of Rs.5400 to all Group-B officers in PB-3 including misc. categories
Stagnation to be reduced to less than 10 years for induction to Group-A.
JAG with Grade Pay Rs. 7600 in PB-4.
Parity in matter of career prospects of Group-B Assistant officers in different departments.

GENERAL SECRETARY 's Desk
AIRTEL CUG NUMBER OF PRESIDENT / SRPOA - 08754416666


AIRTEL CUG NUMBER OF Genl. Secy./ SRPOA - 08056232222

SRPOA congratulate the following Officers' on getting their GM AWARD during the 61st Railway Week Celebrations on 13.04.2016:

S/Shri/Smt. C.C.Joy, Sr.DME/SA, T.Jayam, Sr.DEE/MAS, M.Purandar, Dy.CE/CN/MS, G.Venkatachalapathy, Sr.DME/TPJ, Ishaq Sheriff, OSD to CCM, V.Umashankar, SMR/MAS, G.Jananarthanan, DPO/SA, C.Ravikumaran Nair, DEE/TRD/TVC, G.Arumugam, PE/S&T/PTJ, M.Sunitha, APO/T/MAS, J.Kumar, ASTE/Plg/MAS, M.Rajendra Pandian, ADME/TNPM, S.Bhaskaran, ADEN/TJ, P.Abdul Azeez, ADEN/CN/CAN and P.Venugopala Menon, AFA/CN/ERS.

SRPOA congratulates Shri B.Srinivasan, Dy.FA&CAO/Budget/MAS for receiving MR Award from Southern Railway.

Members who have NOT COLLECTED the memento during the AGM of SRPOA held on 18.03.2016 are requested to collect the memento in SRPOA Office.




Please visit SRPOA page in Facebook by logging

:

GS Srpoa

Selection Grade with effect from 01.01.2016:

Personnel S/Shri J.Senguttuvan, Dy.CPO/L and M.Panneerselvam, Dy.CPO/Gaz
Mechanical: S/Shri Ayyappa Nagaraja, Dy.CME/Chg./MAS,M.C.Jolly, Dy.CME/GOC and R.Manimaran, Dy.CME/Freight/MAS.

Electrical: S/Shri M.K.Subramanian,Dy.CEE/LW/PER, Naseer Ahmed, Sr.DEE/TVC, K.Mohanan Pillai, Dy.CEE/CN/ERS and P.K. Selvan, Sr.DEE/SA.

T(T&C):S/ShriJ.ChristopherPrabhakar,Dy.COM/Safety,K.P.Damodaran,Sr.DCM/SA, A.Sridhar, Dy.COM/TNCSCand D.Lakshmanan, CPRO/MAS.

Accounts:S/ShriM.LakshmiNarasimhan,Sr.DFM/TPJ,K.Ramasubramanian,Dy.FA&CAO/CN/MS and Titty John,Sr.DFM/PGT.

S&T Shri G.Rajasekaran Dy.CSTE/CN/MDU.

Shri K.Durairaj, Dy.CEE/PRS/MMC

Shri K.Manickaraj, Dy.CPO/Traffic / HQRS.

Shri D.W.Samuel, Sr.DPO/MAS

Smt Meena Bhaskaran, Dy.CPO/Gazetted/HQRS.

Sr.Scale:

Shri A.Sebastian Selvamanickam, DSTE/SW/MDU

Smt. Y.Backiyalakshmi, DSTE/Drg./CN/MS

Smt. T.Swapna, SMM/Dsl./ED

Shri M.G.Premachandran, Sr.AFA/Estt./MAS

Shri K.Sekar , WM/LW/PER

Shri T.Sankaran, DPO/TPJ

Shri N.Shanmugarajan, WPO/GOC

Asst.Scale


Shri N.Dinakar Rajan, LO / CN/ERS

Shri N.V.Veeraswamy, PRO/MDU

Shri Manasa Ranjan Dalai, PRO/TPJ

Shri K.Pandian, AMM/D/MDU

Smt. Bindu Anil Kumar, Secretary to COS

Smt. M.Jayanthi, AMM/D/MAS & BBQ

Shri T.Karunanidhi, ADSTE/CAN

Shri K.S.Gnaneswaran, ASTE/D&D/HQRS

Shri K.Padmanabhan, APO/TVC

From 01.01.2014 the Benevolent Fund payment to claimant increased from Rupees One Lakh to Rs.2,00,000/-. Become a Member of the Fund and strengthen our fraternity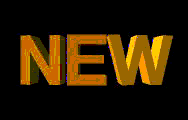 Felicitation to the following officers will be held on 31.05.2016 @ 13.30 hrs. in SRPOA Office (adjacent to HQRS/PRS Office) on their superannuation from Service.
1. Shri H.Srinivasan, FA&CAO/WS/PER
2. Shri P.Kandasamy, Dy.CE/CN/MAS
3. Shri L.Veeranarayanan, Dy.CCM/PS/MAS
4. Shri K.Manickaraj, Dy.CPO/T/MAS
5. Shri G.Kalyanaraman, Sr.DFM/TPJ
6. Shri V.Janakiraman, WM/FBW/AJJ
SRPOA wish them and their family Healthy, Wealthy & Peaceful Retired Life.
CLICK HERE TO DOWNLOAD BENEVOLENT FUND FORM & SUBSCRIPTION FORM