Welcome to our site SOUTHERN RAILWAY PROMOTEE OFFICERS' ASSOCIATION (SRPOA)


Southern Railway Promotee Officers' Association is affiliaed unit of the INDIAN RAILWAYS PROMOTEE OFFICERS' FEDERATION (Recognised by Ministry of Railways). The aim of the federation is to safeguard interests of promotee officers and provide better career opportunities and working conditions. It works for development and promoting overall efficiency in the working of Railways in the best interest of common people, the nation and the Railway Men.

SRPOA has launched this site to keep its member informed about the, latest activities and share views on topics of importance both at Zonal level and at Federation level. All the members are requested to kindly contribute to make the site useful and meaningful.
OUR MAIN DEMANDS
Grade Pay of Rs.5400 to all Group-B officers in PB-3 including misc. categories
Stagnation to be reduced to less than 10 years for induction to Group-A.
JAG with Grade Pay Rs. 7600 in PB-4.
Parity in matter of career prospects of Group-B Assistant officers in different departments.


GENERAL
SECRETARY
's
Desk
AIRTEL CUG NUMBER OF PRESIDENT / SRPOA -
08754416666

AIRTEL CUG NUMBER OF Genl. Secy./ SRPOA - 08056232222
Please visit SRPOA page in Facebook :""
GS Srpoa
The Latest All India Seniority Books in respect of Civil Engg., Mechanical, Personnel, Accounts and other departments published by Sri S.K.Bansal, former President of IRPOF and retd.CRSE/N.Rly is available for sale in SRPOA office.
Congratulations to the following Officers' on their Promotion to:
Hearty congratulations to Dr.B.Srinivasan, Dy.FA&CAO/Taxation & Accounting Reforms/MAS on being granted NF-SAG w.e.f. 17.03.2016.
Shri K.Kalaiselvan, Dy.CE/CW/PER
Shri I.Prabhakaran, Sr.DEN/S/MDU
Shri S.Alagarsamy, Dy.CE/EWS/AJJ
Shri R.Krishnamoorthy, Dy.FA&CAO/WS/GOC
Shri R.Ramakrishnan, Dy.CE/CN/MS
Shri S.Meyyappan, Dy.CE/CN/ERS
Shri A.Senguttuvol, Sr.DSO/SA
Shri A.Muniyasamy, Dy.CE/CN/MDU
Shri S.Jayasankar, Sr.DEN/S/MAS
Sr.Scale:
Shri D.L.Ganesh, DOM/Movement/MDU
Shri S.Venkatasubramanian, SCM/PRS/MAS
Shri K.Vijaya Prasad, Sr.VO/G/MAS
Shri V.Vibooshanan, CMT/LW/PER
Shri G.S.Sekher, DFM/TVC
Shri V.Murali Mohan, ADEE/TRD/KYJ
Shri. Regi Verghese, ADEE/TRD/PON
Smt. Maya Peethambaran, ACM/III/PGT
Shri Niraimathi Ezhilan Pillaikani, ACM/II/PGT
Shri M.Chandra Sekar, ACM/II/MDU
Shri P.Dhanasekaran, AO/ED
Shri K.V.Sreedharan, SMR/G/TPJ
Shri V.M.Chelladurai, SMR/G/MDU
Shri S.Arumugam, AWM/GOC
Shri R.Syed Abdul Jalal, AWM/CW/PER
Shri K.A.Gireesa Kumaran Nair, ADME/Dsl/ED
Shri K.R.Ramesh, ASO/HQRS
Smt. V.Sheela Rani, AFA/S/PER
Shri S.Suriayanarayanan, ADFM/SA
Become a Member of the Benevolent Fund and strengthen our fraternity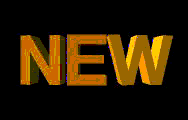 Felicitation to the following officers
will be held on 28.09.2017 @ 13.30 hrs. in SRPOA Office (adjacent to HQRS/PRS Office) on their superannuation from Service.
1. Smt. T.S.Latha, Dy.CAO/Cash & Pay/MAS
2. Shri L.David, Sr.DEE/MAS
3. Shri G.Manogar, ACM/MAS
4. Shri K.V.Srinivasan, AMM/PTJ
5. Shri C.Antony , ADFM/TVC
6. Smt. T.Angayarkanni, PPS to CME/MAS
7. Shri Murari Setty Prasad, Dy.CE/CN/MS (V.R. 01.09.2017)
SRPOA wish them and their family Healthy, Wealthy & Peaceful Retired Life.
CLICK HERE TO DOWNLOAD BENEVOLENT FUND FORM & SUBSCRIPTION FORM